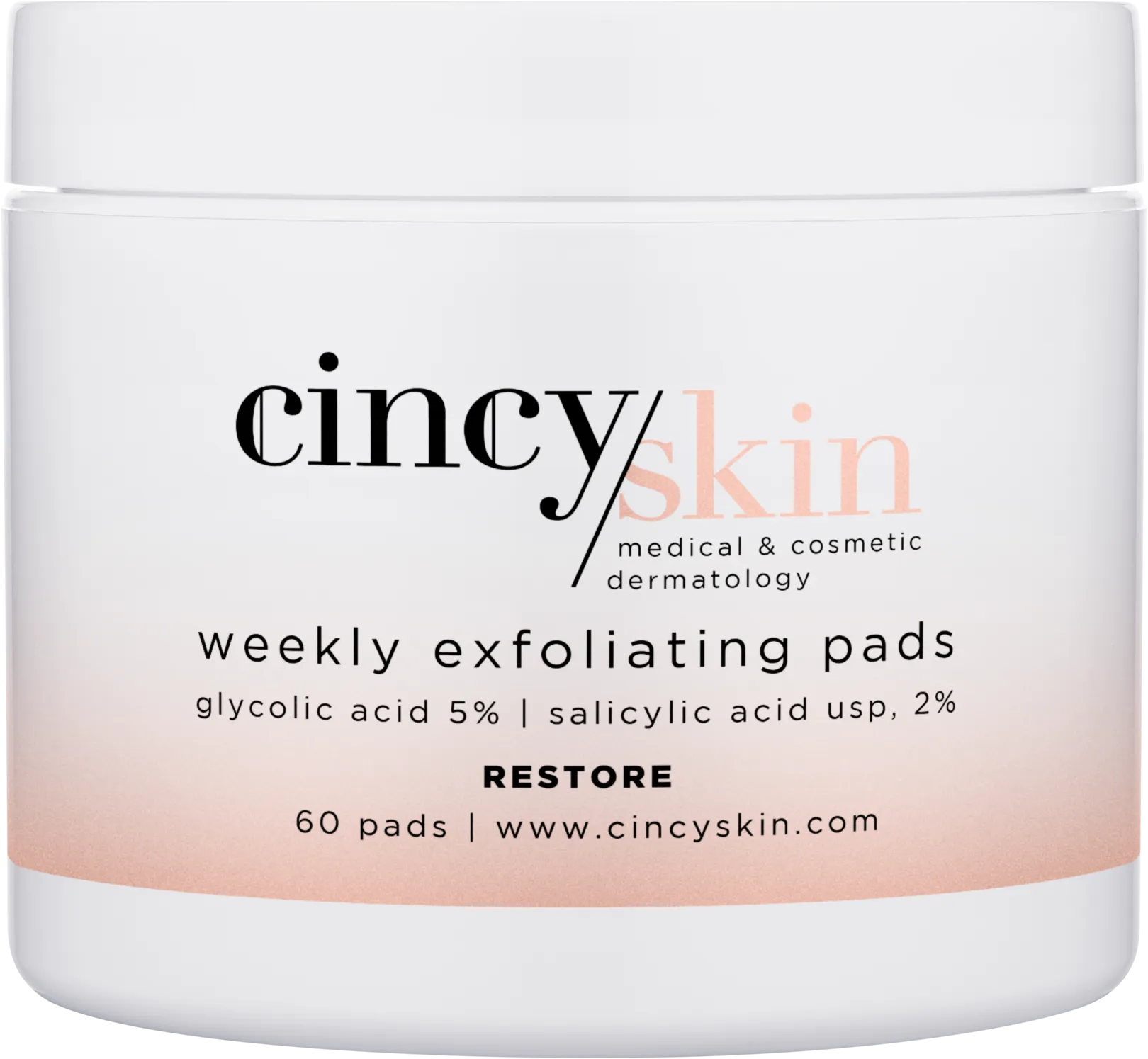 Product Details:
Delivers a Gentle MicroPeel to Resurface and Retexturize the Superficial Layer of Skin
Key Ingredients: Salicylic Acid USP, 2%, Glycolic Acid 5%, Witch Hazel
Why Do I Need This?
Combination of AHA/BHA with hydrating ingredients in these easy-to-use pads to promote exfoliation and resurface discoloration and dead skin.
What Will It Do For Me?
Delivers a gentle, microchemical peel to exfoliate and correct problematic skin using AHA/BHA.
Enhance skin clarity, Smooths skin, Unclogs Pores, and Removes Excess Surface Oils
How to Use?
Apply skin smoothing pads evenly over face and neck avoiding eye area. Allow to absorb before applying additional products. The exfoliation works most effectively after you cleanse your skin but prior to applying creams and serums. Do not rinse. Tighten cap after use to prevent pads from drying out.